Remember to look at our Mindfulness at Home page for videos and websites to help you learn more about being being mindful.
Mental Health and Wellbeing
At Kingstone and Thruxton Primary School, we recognise how important mental health and emotional wellbeing is to the lives of our whole school community. Mental health and wellbeing can affect our lives in just the same way as our physical health. We understand that children's mental health is vitally important in their overall wellbeing and can affect their learning and achievement. All children go through ups and downs during their school career and some can face significant, life changing, situations. Our staff are here to help the children, parents and carers in our community and do the best we can to support them through their journeys.
At school, we work to help our children manage times of change and stress and ensure that they are supported to reach their potential - this can also mean that they are able to access help when they need it. We also have a role to ensure that children learn about what they can do to maintain positive mental health, what affects their mental health, how they can help reduce the stigma surrounding mental health issues, and where they can go if they need help and support.
These short videos looks at how we can spot small worries and big worries and what we can do to help ourselves.
The Wellbeing Blog
This blog is updated throughout the month with interesting information or helpful tips and links to support your mental health and wellbeing. Please have a look through the information for this month.
Some stories can help you think about mental health and other situations. They can also start a much needed conversation. Click on the stories below if you'd like to listen.
The Opposite by Tome MacRea is a good way to start conversations about behaviour choices.
Stuck by Oliver Jeffers is a great book for thinking about how we deal with problems.
Welcome to the Autumn Term!
We have had a brilliant start to the new school year and are busy planning our Wellbeing Ways for 2021-22. We will be starting with some NSPCC workshops for the children to consider the ways that they can keep themselves safe. We will also be having some visits from our local Police Officer, P.C Warne later in the term.
Please take a look at the Action for Happiness calendars (below) for ways to help improve your own mental health during the term.
This week make time for yourself with a little mindfulness. Spend a little time enjoying the birds singing or the watching the clouds in the sky. Notice how calm you feel and how much better you feel after.
Look back at February....
February 22nd
Throughout half term I asked you to send in your Pancake Day Fun. Thank you to all those who joined in, please have a look at our video.
February 8th
This week our focus is to make the most of our sleep. There are lots of ways you can improve the quality of your sleep. Click on the thumbnail below to see how.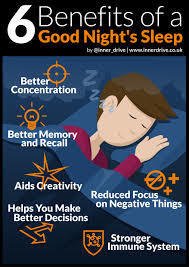 1st February
This week was Children's Mental Health Week and the theme was Express Yourself. At school and at home we thought about ways that we look after ourselves and the things we do to feel good. Click on the thumbnail below to see our Express Yourself video.
This year the theme of Children's Mental Health Week is 'Express Yourself'.
Watch this space for details of how you can take part!
The week beginning 1st February is Children's Mental Health Week and we will be finding out what our children and staff to make themselves feel good. We all have the right to be who we want to be and express ourselves in ways we feel comfortable with. During the week, we will be talking about the ways we show our personality to those around and discussing ways to feel positive about who we are.
Parents and Carers can find out more about Children's Mental Health Week here. These pages are specifically made with you in mind and have lots of useful ideas and information.
You can also find out lots more ways to help children with their mental health here.
February is upon us, the days will begin to get a little longer and our thoughts turn towards Spring. Even in these unusual times, there are things that we can be doing to make the most of the month and feel positive. This calendar is from the Action for Happiness website.