Wonderful Writing Work
This half term we are reading The Explorer by Katherine Rundell. We will be doing lots of creative writing based on the text.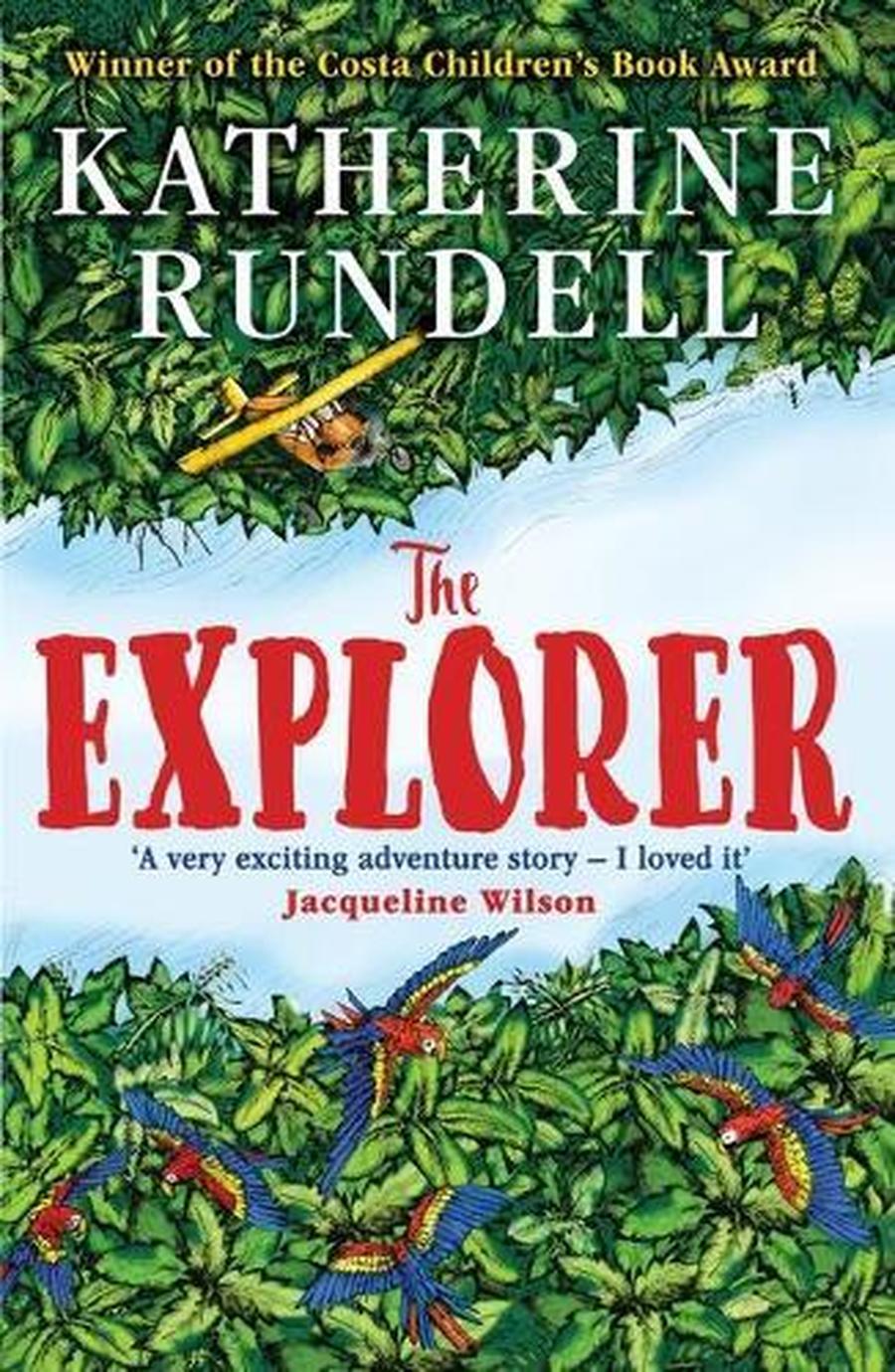 We will be using the 'Writing Rainbow' to help create fantastic sentences ready for our big write. On our English working wall, we are tracking the characters emotions throughout plot points in the book.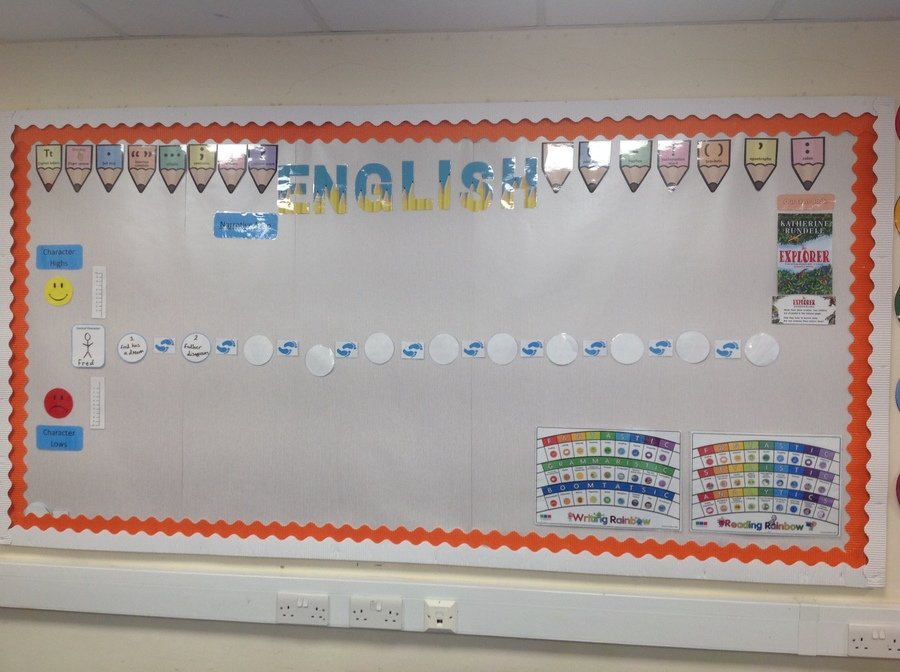 W.C 6.9.21
This week we have had the first of our experience days, exploring the Amazon Rainforest. We used our computing skills to do lots of research and enjoy the 360 video 'Under the Canopy'. We also explored famous artists Henri Rousseau and Ruth Daniels, looking at their art work based on their vision of the rainforest.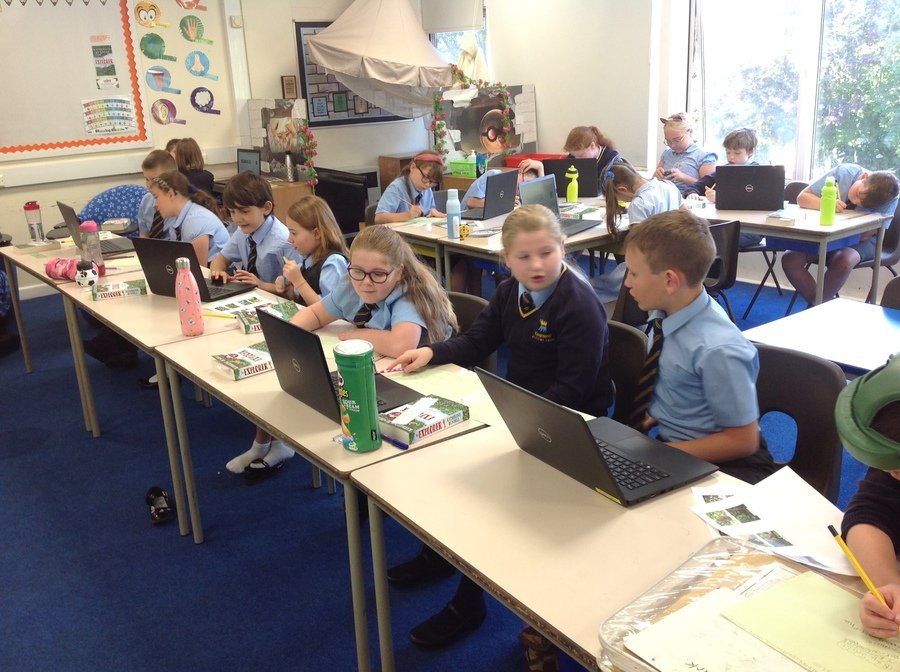 W.C 13.9.21
This week we have been out at forest school for English. We have enjoyed another experience day building our very own rafts like Fred, Lila, Con and Max from our story. We had to work as team to see whether we could get them all to float, luckily we were successful. We also had to imagine how the characters in the story would have felt at this point.
Jane Goodall - Biography's
We have produced a short biography all about the scientist Jane Goodall. The children were really passionate on the subject and have produced some brilliant writing.
W.C 4.10.21
We have finished our sentence stacking activity and have finally been able to display all our hard work up on the wall.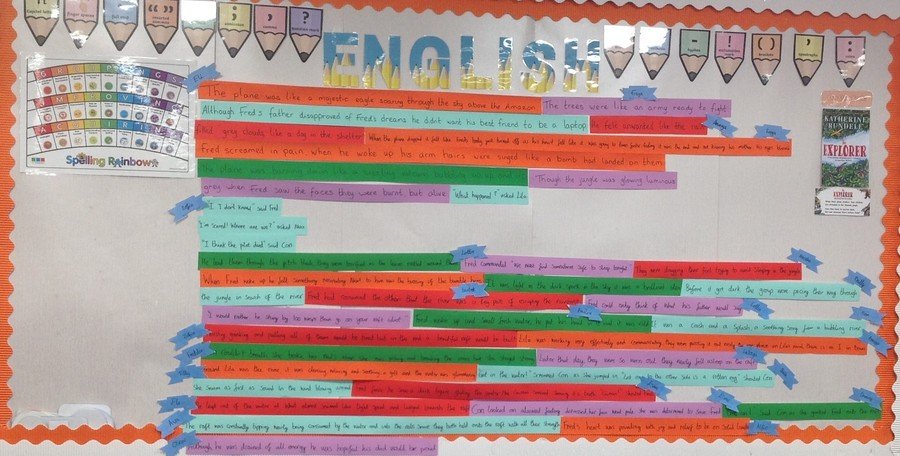 We have written up all our fantastic sentences to create our own stories about Fred, Lila, Con and Max.